Concrete Raising Services in Ramsey County!

Knowledgeable
When it comes to concrete leveling services we use the best technology and thorough strategy to make sure the job is done correct.

Professional
Our team is professional in every aspect of business, from the first phone call to the follow up after we're done!

Affordable
Raising your concrete is usually less than half the cost of repouring and you will save money instead of replacing!
Company News & Industry Updates | Concrete Raising Minnesota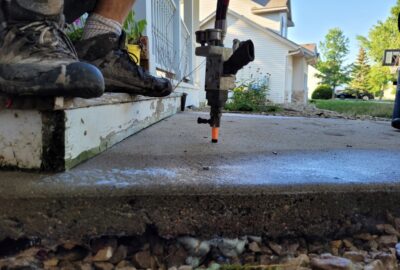 CONCRETE RAISING LAKEVILLE MINNESOTA — We were recently contacted by...
Read More
Concrete Raising Services Ramsey County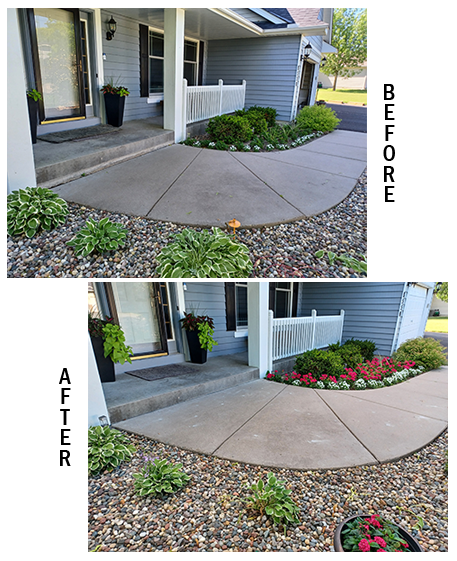 Raise It, Don't Replace It!
Concrete raising services in Minnesota is a service by Foam Rocket LLC that provides customers with a fast, convenient alternative to an expensive and complete replacement of their sinking, uneven and dangerous concrete. 
As the authority in concrete raising for the Twin Cities, customers rest easy with Foam Rocket. Our priority is to maintain honorable business practices and treat our customers the way we would want to be treated. Just ask our past customers whose problems we have already been able to solve, they will tell you of the extra mile we are willing to travel to deliver a superb product and quality service. We are not focused, as an organization, on growing as fast as possible, but on reaching our potential in time through a satisfied customer base. By actively taking care of all of our customers' needs, Foam Rocket will be distinguished as a company that cares about what it "injects" into our community, and rises above the rest.
Avoid Injuries & Lawsuits
CONCRETE RAISING SERVICES RAMSEY COUNTY
Concrete Raising & Leveling Services
Raise and Level Your Concrete

Eliminate Trip Hazards

Get Proper Water Drainage

Make Snow & Ice Removal Easy

Less Than 1/2 The Cost Of Replacing

Aesthetically Pleasing

No Demolition or Removal of Landscape
Concrete Raising Services Minnesota
We service all 7 Minneapolis – St. Paul Metropolitan Area Counties and more!